EU Leaders' video conference on COVID-19, 26th March 2020. Photo credit: Council of the European Union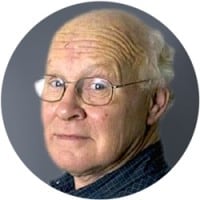 by David Gow
Editor of Sceptical.scot, Senior Adviser at Social Europe and Senior Adviser at Acumen Public Affairs. He is former European Business Editor of The Guardian and worked for The Scotsman and London Weekend Television.

15th April 2020
"Forged in crisis." "We'll muddle through and emerge strengthened; we always do." The same tired old clichés about the European Project thriving under stress are being rehearsed but with less conviction this time. One does not have to be the most ardent Brexiteer to believe that the Covid-19 pandemic and associated economic emergency pose an existential threat to the European Union. Or a died-in-the-wool Europhile to think the EU can survive à vingt-sept.
Continue reading

Can the EU survive the virus?