by James Ramsbotham CBE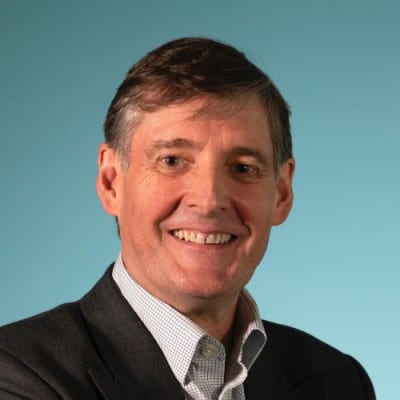 James Ramsbotham CBE, Chief Executive of the North East of England Chamber of Commerce.    From a distinguished army career in the Royal Green Jackets he later worked for Barclays Bank and was Vice Chair of the Esh Group construction and built environment group of companies.  James also serves as a Deputy Lieutenant for County Durham.
INTRODUCTION
"North East England is not a problem to be solved by the rest of the country but an asset that should be maximised on behalf of UK PLC" (North East England Chamber of Commerce Manifesto 2016).
This region of England has so many key strengths which are central to the long-term economic future of the United Kingdom as we establish ourselves in a post-Brexit (and, hopefully, post-Covid) world and as we strive to achieve 'Net Zero'.  What will we need to do to deliver this potential?
We are providing so much innovation in green energy, digital, health and life sciences.  Our exporting base delivers a consistent positive balance of trade and our expertise in advanced manufacturing has attracted investors from around the world.
The Chamber of Commerce is a constant advocate on behalf of North East England and its business community, and works tirelessly to promote the region and create a strong and vibrant regional economy.
North East England has faced historic underinvestment, it has deep socio-economic divides and is still facing a long-term reduction in GDP per head from the 2008 recession.  The North East entered the Coronavirus crisis with higher unemployment, higher economic inactivity and lower GDP per head than the UK average.  We are already seeing the economic impact of Covid hitting the North East the hardest and the region now finds itself with the highest unemployment rate, the lowest employment rate and the lowest average hours worked of all British regions. It has never been more important to address these underlying issues, enable all parts of the UK to deliver to their full potential and make genuine progress towards 'levelling-up' the economy and tackling the North-South divide.
As part of the recovery process from the pandemic, we need to understand which parts of our economy and our society will have been most impacted, where support will provide the best opportunities and how best to speed up the economic regeneration.  We encourage support to be put in place for the regions and the people most impacted by Covid.  The right investment in our region by Government and businesses alike will deliver huge social and economic returns.
We cannot, however, address this without also facing up to the challenges posed by Brexit.  The exporting prowess of the North East is based on our geographic location with all our Ports facing East across the North Sea towards Europe.  Almost two thirds of our exports are destined for the EU.  Damaging our trading relations with this economic bloc will cause greater harm here than anywhere else in the UK.
All considerations of our future must address the very real challenges of both Covid-19 and Brexit.  We need to particularly understand which parts of our society and economy are most adversely impacted so that we can take pre-emptive action.
COVID
Impact on the economy
The North East has the highest proportion of small businesses in any region of the UK and a disproportionate reliance on manufacturing and construction industries which are less able to implement working from home policies.  The pandemic has, therefore, had a deep impact on the North East's business community and economy.  The Chamber's Quarterly Economic Surveys in 2020 have revealed the extent of the impact: on a number of key indicators, including sales, recruitment, training investment plans, cashflow and projected future profitability, Chamber members have reported record low performance and confidence.  According to the ONS, 6.9% of businesses in the North East intend to permanently close over the next three months.
The impact of Covid-19 has and will continue to be disproportionately carried by businesses in the arts, culture, hospitality, accommodation, transport and aviation sectors.  For many of these industries, recession caused by reduced demand is impacting their ability to operate profitably.  According to the Chamber's Quarterly Economic Survey for Quarter 2, reduced demand was considered by contributing members to be one of the main barriers to business success.  As well as reduced demand caused by government restrictions, social distancing regulations reduce business operational capacity.  It is estimated that outlets in the hospitality sector could make 30% of pre-pandemic revenues with two metre distancing and 60-75% of revenues with one metre regulations. It is likely that social distancing will continue to be necessary for the foreseeable future even as vaccines continue to be rolled out.
For many businesses, the most significant cost is staff wages and benefits, which in a prolonged period of artificially reduced business operational capacity, is unsustainable for many.  The Government's recent extension of the Job Retention Scheme is an important step to supporting businesses in badly impacted sectors.  However, for much of this quarter, businesses were expecting the Job Retention Scheme to end and to only have access to the significantly less generous Job Support scheme.  During this quarter, 314,000 people were made redundant in the UK, far surpassing the previous record high redundancy rate seen in the 2008/2009 financial crisis.  The North East's unemployment rate has continued to rise to 6.7%, the highest unemployment rate in the UK.
It is important to mention that the North East's relatively low reliance on tourism and the larger than average public sector has likely mitigated some of the immediate impact of the crisis on the region. However, looking ahead, the North East's existing vulnerabilities of high unemployment, fewer employment opportunities and a generally lower paid and lower qualified workforce could leave the region disproportionately impacted by the pandemic and slower to recover than other regions of the UK.
Impact on society
These job losses will not be spread equally across demographic and economic sectors. Previous recessions have taught us that it is the low paid, the young and those on insecure contracts who are more likely to lose their jobs.  However, unlike in previous downturns, this recession has particularly impacted sectors which offer face-to-face services, for example hospitality and non-food retail, which typically offer lower wages and employ large numbers of young people.  Data from the ONS in October highlighted that youth unemployment nationally was 14.6% compared to 4.8% for the whole population.  Unemployment for 16-24-year olds had increased by 17% over the last six months.  This was the most impacted age group in the region where 18% of under-25's are unemployed.
What is more, this crisis is accelerating longer-term structural economic changes, such as automation and digitisation which again could change the types of skills in demand and render some job roles obsolete, leaving 1 million people in jobs which will not return after the pandemic.
Uneven impact of Covid on society
Many of the sectors hit the hardest by Covid tend to employ younger people making the under 25's more likely to be facing redundancy compared to other age groups.  Research from the Resolution foundation shows that in all sectors the low-paid are also more likely to be furloughed than their higher-paid counterparts.  This disproportionate impact on the low paid and people on temporary contracts will help to entrench inequality in society with Black, Asian and minority ethnic workers and women more likely to be out of work.  The Resolution Foundation reports that 60% of low paid employees in 2018 were women and a report from the TUC in 2019 highlights that that Black, Asian and minority ethnic workers were more than twice as likely to be on agency contracts than white workersThere will be less obvious consequences for some – such as those who would have sought to fund their student experience through part time retail or hospitality work who may now decline to attend further or higher education.We need to see measures targeted at people on the lowest pay and working in the most impacted sectors.  Economic support also needs to be tailored towards regions facing difficulties before Covid in order for the Government to meet is 'levelling up agenda.'
Impact on towns and cities
Covid has had a large impact on our towns and cities with a reduced footfall and many businesses impacted by public health restrictions.  Over recent decades, we have experienced a drift of residential provision to the suburbs leaving city and town centres as cultural, retail, leisure, hospitality and commercial hubs.
The sectors hit hardest by Covid restrictions are those clustered in urban centres relying on the ability to attract people in a face-to-face setting.  Increasing working-from-home coupled with requirements for social distancing have devastated many enterprises even without enforced lockdowns.  We are in danger of hollowing out these urban cores.
Many of those living in city centres are students and under-25's who inhabit cheap and compact flats, Living Over the Shop (LOTS) and Houses of Multiple Occupation (HMOs).  With reduced commuting in to centres this cohort is not going to sustain these urban economies.
Changes in travel patterns with concerns over using public transport and restricted parking in city centres is also having an adverse impact.
Digital divide
The pandemic has highlighted the digital divide in society with some people unable to access essential online services such as job opportunities, benefits, healthcare appointments and online learning at schools and universities.  According to the ONS 12.1% of the North East in 2018 were non-internet users and 12% of the population had zero basic digital skills whilst only 6% of people living in London lacked basic digital skills.
Due to public health restrictions an increasing number of services are online. As well as businesses upskilling staff and working with communities in the North East around digital skills, we need the Government to provide digital skills programmes for people and digital equipment for people without access.
People with disabilities across all age groups are all more likely to be non-internet users. At the Chamber we are working with businesses around digital inclusion and how to make online working accessible for everyone as part of a fair recovery.
The economic impact from the pandemic is not evenly distributed throughout society, we need to recognise this and ensure a fair economic recovery process to avoid a recession further entrenching inequalities in the North East. Without support the economic impact of Covid will increase inequalities both within and between regions in the UK.
The requirement for everyone to be digitally enabled and skilled is only going to increase and whilst we may believe that the younger generation is more adaptable in this regard we should be very alert to those who are being left behind.
Multiple whammies for younger generations
Many have focused on the danger of Covid to the over-60's and the ability of many younger people to experience less harmful asymptomatic Covid infections, suggesting that the younger generations have very much less to be concerned about from the pandemic.
The long-term impact on the younger generations may be much more challenging as they experience four changes that will potentially reduce their future opportunities.  Firstly, many have had a reduced benefit from school, college and university during the last ten months and a disrupted conclusion to their full-time education.  Secondly, the sectors that have been hardest hit also tend to provide many young people with their first experience of employment, from which they learn so much.  Thirdly, they will find less long-term job availability as the economic impact of Covid reverberates through the country over the next few years.  Fourthly, many of those who are fortunate enough to secure employment are likely to experience less workplace interaction where it is possible to learn so much through osmosis – their whole employment integration will be of lower quality with detrimental results in the longer term.
Future actions to 'build back stronger' should provide additional emphasis on the younger generations if we are to create a society and an economy in which we maximise the potential for everyone to contribute fully and realise their ambitions.  This must incorporate increased efforts to digitally enable our younger generations both for education and for employment, both in rural or urban environments.  This will require broadband and tablet/laptop provision as well as greater focus on skills development.
BREXIT AND THE NORTH EAST
The economic fortunes of the North East are very dependent upon our ability to trade across the North Sea.  We have a long and proud history of trade with Europe.  Geographically, the North East is perfectly situated to benefit from close economic relations with the European Union, with seven Eastward facing ports looking East across the North Sea.  In part, thanks to this, approximately 60% of our region's exports are sent into the European Union; the highest of all English regions and significantly higher than the UK average (48.20%).  This is not a new phenomenon.  The Chamber of Commerce was founded in 1815 as Napoleon was defeated and businesses worked together to take advantage of the end of the 'Blockade of Europe'.  We have been working ever since to maximise trading opportunities with the Continent.  Since the referendum on EU membership in 2016, between 59-61% of the annual value of North East goods exports has been sent into the European Union with nothing to suggest that there is any downward trend.  Any hopes, following Britain's choice to leave the EU, that diversifying trade would protect areas such as the North East against the disturbances from leaving the European Single Market and Customs Union have not materialised.
Over the last 40 years many foreign investors have appreciated the opportunities of establishing operations in the North East.  Nissan, Hitachi Rail and many others have set up large manufacturing operations close to port facilities providing good access to the EU market.  The development of fully integrated supply chains and progressively advanced manufacturing has been transformational.
While the North East has benefitted from the close economic relations between the UK and the EU, our region is disproportionately at risk from the economic impacts of Britain's departure from the EU.  A number of specific issues present themselves as Brexit-related risks to the North East's prosperity both in the early months of 2021 and long into the future.
Whilst the Agreement with the EU announced on 24th December 2020 was welcomed as an alternative to a 'No Deal' it compares very poorly with the deal we enjoyed with full EU Membership.  The failure to provide for a period in which businesses could adapt to the new arrangements is already having damaging consequences.  Whilst the new Agreement has protected much trade from tariffs it has created a great many non-tariff barriers that are costly both financially and in causing delays.  There is a huge increase in the administrative burden borne by businesses trading with the European Union through an increase in the required customs declarations and associated paperwork.  Adapting to new Rules of Origin is causing many EU and UK businesses to reconsider their supply chain arrangements and there are many additional costs related to VAT and other bureaucratic processes which were previously unnecessary.
The net effect of all of this is to make British exports fundamentally less competitive in its largest market.  As a region that has a higher per adult export value than all of England except London, as well as our reliance on the European Union, these barriers to trade disproportionately hurt North East exporters.
The North East has also benefitted significantly from various tranches of European funding over recent decades.  It remains unclear how this will be replaced by the 'Shared Prosperity Fund'.  There is a fear that this will not be an adequate replacement for EU support which will hamper development for the communities who would most benefit and deliver the greatest opportunities.
Nissan in Sunderland

Sunderland is currently home to an automotive assembly plant owned by Nissan.  This plant sources parts and expertise across the region employing tens of thousands of people.  It is the largest of its kind in the United Kingdom and, as of 2019, 70% of the 500,000 vehicles assembled here annually are then sent into the European Union.  The non-tariff barriers created by Brexit make it much harder to compete within the Renault-Nissan internal market whilst operating a just-in-time supply chain.  It will be much more challenging to win new models to the Plant in the future.  It is a relief that they have announced a commitment to producing the existing and committed models but the difficulties in reducing operational costs further to win future internal 'beauty parades' will put these jobs at risk.

The Society of Motor Manufacturers and Traders (SMMT) has highlighted that many businesses within automotive supply chains operate with a relatively slim profit margin on their products, in the area of 3-4%.  This leaves very little capacity for innovation and R&D and so any erosion of this margin will be disproportionately damaging to the UK automate sector.

The loss of the automotive sector would lead to tens of thousands of job losses but would also cause immense damage to the wider self-confidence of the region.  It would re-kindle memories of the loss of other heavy engineering and mining industries in the past.  So many other businesses have benefitted in the region from employing ex-Nissan employees who have brought new working practices which have seen huge improvements in many broader sectors.  The longer-term loss of this expertise would be very far reaching.
Competitiveness / Customs / Investment
It is already clear that leaving the European Single Market and Customs Union is causing many UK businesses to become significantly less competitive than European rivals.  Decisions regarding investment are often determined by 'tie-break' factors if all else is equal – such as the administrative burden associated with each site.  With sites in the UK having to complete a significantly larger number of pieces of paperwork and other bureaucratic steps than a similar site in Europe, then there is little incentive to choose to invest in the UK.
Estimates suggest that the number of required customs declarations made by UK firms in 2021 will increase from approximately 50 million to in excess of 300 million and there are already signs of pressure as businesses are working to source the required expertise and staff required to complete these declarations.  A significant percentage of both UK and North East traders have previously traded exclusively with the EU enjoying the free movement of goods, meaning that they are experiencing this bureaucracy for the first time.  For many, this is not just an additional workload but a brand-new skills requirement making it a significantly more difficult adaptation and something European firms will not have to address.
In 2018/19, the North East had more than one and a half times more jobs per person created due to Foreign Direct Investment (FDI) projects than across England excluding London.  This puts the region in an increased position of vulnerability when it comes to changes that could reduce the level of FDI coming into the region as more of our job growth is driven from foreign investment than elsewhere in the country. The North East also has the highest percentage of foreign-owned businesses (4.7%) of all English regions and any change that jeopardises future foreign investment will disproportionately impact the North East.
In addition, the continued delays, pushing back of key dates and lack of progress in negotiations between the UK and the European Union have brought about a climate of uncertainty about the UK and the North East's economic future. This lack of clarity for businesses has meant that investment decisions for North East firms have been continually delayed, holding back our region's prosperity. As well as this, businesses who have multiple sites across the world have been choosing to prioritise investment elsewhere specifically because of the lack of clarity over Brexit.  A number of organisations have said that, before the 2016 referendum, their North East sites were considered the primary choice for investment decisions, but from 2016 onwards it has been harder to justify to senior management investment in our region.
Opportunities?
Britain leaving the European Union may also present some opportunities for the North East.
With an independent trading policy, Britain will be able to sign its own bilateral Free Trade Agreements with other nations which has not been possible since Britain joined the European Economic Community in 1973.  When negotiating a trade deal, UK negotiators will be able to better suit the content of a trade deal to the UK economy.  The government also has an opportunity now to match trade policy with aims to 'level up' regions such as the North East, by tailoring free trade agreements to sectoral economic strengths in regions such as ours, allowing greater opportunities for export for businesses here.  Sectors such as automotive, chemicals, renewable energy, digital and the inclusion of a specific SME chapter in all trade deals would be beneficial for North East traders and help level up our region.
One other way in which levelling up and trade policy could be aligned is through focused efforts to grow the North East export base. The current North East export growth rests on the strong performance of a relatively small group of exporters.  As has already been mentioned, North East exports have a higher value per adult than elsewhere in the UK, but the regional figure of 20 exporting businesses per 10,000 adults is the lowest figure across all nine English regions.  Expanding the number of firms currently exporting with targeted financial support and tailored guidance, as well as securing opportunities through trade agreements will be of great benefit to future prosperity in the North East.
There is considerable discussion about the establishment of 'Free Ports' providing free trade zones in which businesses can operate without incurring import or export tariffs or restrictions.  The ability to import parts from around the world with which to assemble or manufacture finished goods to be exported without customs costs or restrictions is an attractive idea for many.  This is best done with direct port access and the ports in North East England continue to offer sites for development (unlike ports in other parts of the UK which are often already heavily congested).  However, the nature of the UK-EU Agreement, with many goods free from Tariffs, means that the heralded advantages of Free Ports are significantly reduced and so less attractive.
THE FUTURE
The North East is likely to be more adversely impacted by Brexit than any other part of the UK.  We will have to redouble our efforts to automate and digitalise to close the productivity gap and improve resilience.  At a time when our younger generations are experiencing so many challenges from the Covid pandemic, as they themselves are transitioning from education into employment, we need to ensure that we do everything possible to provide them with the best possible opportunities to achieve their potential and their ambitions.  I would argue, therefore, that the younger generations in the North East require more focused engagement than any other part of society in the UK.  Releasing their full potential will deliver lasting benefit to the North East and UK PLC.
Many of our traditional industries are going to have to re-double their efforts to digitalise and automate as Brexit makes so much of what we produce less competitive in the global marketplace.  Changing working practices and digitalisation will enable us to reach more customers and clients as well as allowing for increased productivity and flexible working. A new research paper by Siemens Financial Services estimates that digitalisation has the potential to add £1.65 billion to manufacturers' revenues in the North East alone with reduced energy consumption, reduced time to market and improved product quality.  Government should consider schemes which allow businesses to invest in digital equipment, upskill their staff and allow for businesses to better adapt to new ways of working.  Government should also invest heavily in a comprehensive high-quality digital infrastructure to ensure that people living and working in both urban and rural areas are able to fully participate in the economy.
As part of this we must also reimagine what our places are for.  Town and city centres have been places that attract younger generations as locations in which to live, work and play.  Covid has begun to accelerate change across our High Streets and we need to find ways to transform our urban areas, which in many places have provided so much to so many but have mainly focused on the provision of residential accommodation to students and young professionals.  Whilst we will increasingly return to our offices, there is every likelihood that working-from-home is also here to stay to a far greater extent.  The increasing migration to online retailing will see further decline in the physical retail offer leaving many empty premises and fewer customer facing opportunities for those willing and able to work for lower wages.  Failure to adapt will leave many behind.  Planning restrictions on 'change-of-use' will need to be relaxed.  We should look to find new ways to accelerate Smart City development; to green-up our cities; to transform vehicle access and to redesign residential buildings to provide appropriate parking.  Whilst we will need to attract a much wider range of people to desire residential accommodation in urban areas, we must remain alert to the impact on the under-25's.
We must try to provide the right environment for smaller retailers but also for innovative start-ups, charity and community activities to ensure that town centres are dynamic, interactive spaces fit for the future.  The drift over recent decades to see retail/leisure, commercial and residential activities as distinct and contained in separate 'zones' needs to be re-evaluated.  If we are to maintain thriving city and town centres, we will require initiatives that encourage greater urban residential provision. Measures such as reforms to business rates and increasing the towns fund can help to and revitalise towns and cities as centres of economic and residential activity.
We must focus on building an inclusive society that believes it can achieve 'Net Zero' but which develops our rural and urban environment to encourage all generations to be able to work, live and play in the same proximity.  In so doing, we should establish a working culture which embraces younger generations with meaningful work experience, provides encouraging induction together with lifelong learning.  In a post-Brexit (and, hopefully, post-Covid) world we need to be globally connected and ensure that our younger generations are encouraged and included more than ever.
The North East is bursting with untapped ability but, if we are to realise our ambitions and maximise our contribution to UK PLC, we also need to utilise the natural resources of the Region.  We have a surplus of some of our most basic requirement such as water, energy, land and a motivated workforce – we need to do everything possible to optimise their value.
To achieve this, we will require financial investment from Westminster (in the absence of EU funding) and active encouragement for Foreign Direct Investors.  This will be particularly important if we are to fully enable future generations both in their education and subsequent employment.  It will be central to our closing of the productivity gap and improving the competitiveness of our advanced manufacturing and other world-class businesses to be able to take on the world beyond Europe.  We can build back better and ensure that the North East is one of UK PLC's greatest assets.