Nine months into Brexit and it is already apparent that musicians are one of the main sectors whose lives and livelihoods are being radically disrupted by Brexit, to the point that it is causing 21% of musicians to consider changing their career. Sir Simon Rattle recently stated that it was a miracle that The London Symphony Orchestra got to France, and only after intense diplomatic activity on both sides of the Channel involving French and British culture ministries.  These effects were predicted many years ago, ignored by the UK Government, who continue to attempt to mask the issues under the COVID umbrella.  So bad has been our sleepwalk into Brexit inspired flag waving and racism that the band British Sea Power have announced they are changing their name to simply Sea Power, in a bid to separate themselves from the recent "wave of crass nationalism".  To misquote The Who "We do get fooled again".  Let us remind ourselves Lord Frost left the entire creative sector out of Brexit negotiations on the trade and cooperation agreement.  This is our second biggest export industry after financial services.  Composer and broadcaster Howard Goodall sums up the issues for musicians:
"The barriers are multiple – visas, haulage and cabotage restrictions, carnets for equipment and instruments, VAT declarations in and out, special certificates for rare or animal-based materials, proof of contracts, health, repatriation and vehicle insurance, and so on".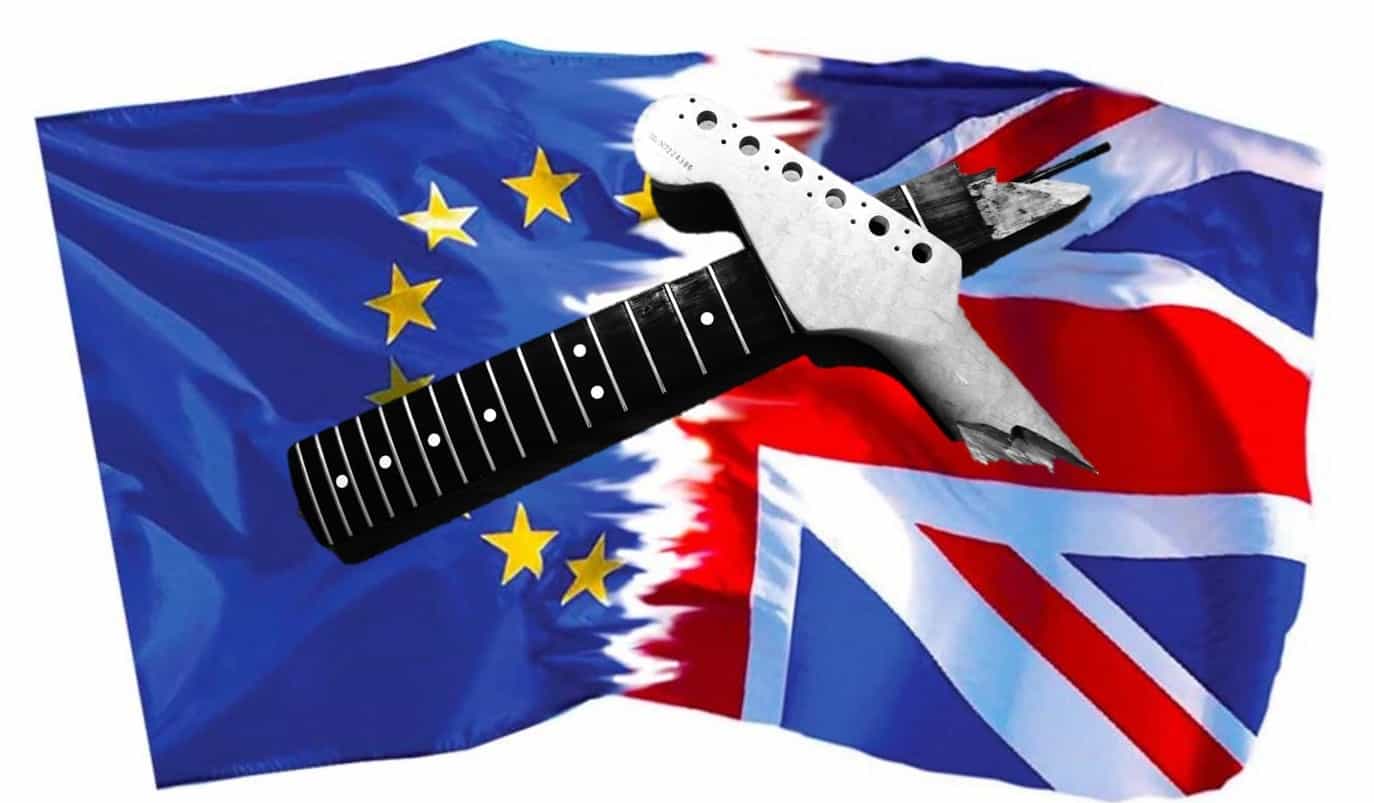 The EU offered a range of travel exemptions. UK refused them based on faux sovereignty.
The Economics of Music
Since we ended up with a "slow boiling frog", in other words, a Brexit deal, rather than "no deal", touring remains possible in Europe.  The Musician's Union report that 43% of musicians said that they plan to continue working in Europe and 42% are considering relocating, to continue making a living from their music.  That said, the economics have been transformed by our government's decision to turn Britain into a 3rd country against their will.  Nearly 80% of musicians expect their earnings in Europe to decrease due to new red tape and extra costs.
As a graphic example of what has happened outside the glare of mainstream media, cult psychedelic jazz rock combo Tankus the Henge report the economics of music after Brexit.  They had to pay for a carnet, additional insurance and an extra night of accommodation due to the travel time.  This removed £1500 from the band's income in one stroke.  They pointed out that they had travelled to an "easy country" in so far as France does not need a visa as well.  In other countries, they would be looking at several hundred pounds additional costs.  That's not where the story ends.  With razor thin margins from Spotify and Amazon streaming sales, many bands make more money on merchandising than the direct sales of their music.  Tankus the Henge estimate they lost a further £2500 on merchandise, since they must now be VAT registered and pay duty on all exports.  A £4000 hit on a tour makes it virtually impossible for upcoming bands to even consider touring in Europe.  But, to misquote another song "It's not all about the money".
Boris Johnson's government recently announced a deal with 19 out of 27 EU countries, allowing musicians to conduct short tours visa-free after months of campaigning from the entertainment industry.  However, as always with matters of Brexit, the devil is in the detail and the visa is simply the tip of a much bigger iceberg for touring musicians.  Former Runrig band member and SNP MP Pete Wishart reminded us that the UK was offered arrangements to make musicians lives and livelihoods better by the European Union during Brexit negotiations, but Boris Johnson rejected them in favour of sovereignty.  Try making a living from a fistful of sovereignty as a musician …
Ticket to ride
Money is not really the only issue if you plan to tour in Europe after Brexit. Since musicians typically take equipment with them, Brexit affects their freedom of movement in ways that are similar to international lorry drivers, who are restricted as to the number of stops they are able to make before reaching their final destination.  Clearly the idea of a tour becomes impossible as Tankus explain:
Moving equipment through more than two or three countries or doing more than two or three stops becomes illegal.  For a musician, band or orchestra who typically tour multiple locations to make the tour viable, it just makes tours impossible.
Source : BBC
Due to the specialist knowledge required and the time it takes, I foresee the need for musicians to hire professional agents to prevent obstacles to freedom of movement and delays going forward.
Rachel Ashley is a professional singer, voiceover artist and songwriter who co-wrote the song In Limbo for all Citizens of Nowhere trapped by Brexit uncertainty.  She has worked with industry leaders at close range and has real life insights of the highs and lows of working in the music business in the gig economy.  She points out that most amateur musicians are content to play in pubs and, for them, nothing much will change after Brexit.  However, anyone that is serious about music will realise that their margins are razor thin and they need to tour to survive.  That means travelling.
"It's really no fun sitting in a van for 7 hours at Dover waiting to board a ferry and this could make the difference between doing your gig on the continent and getting paid … and not. Brexit will reduce margins and add hassle to any serious band's touring schedule. For professionals, time = money".

To those who say that it's just a bit of extra hassle, hassle costs money and eventually businesses make decisions about whether they want to deal with the additional hassle. One European opera house has just made a value decision on the topic, by insisting that performers have a European Passport to perform.  Opera singer and stage director Leon Berger has direct experience of the issue.  Some contracts require people to be abroad for longer than the 90 days allowed.  In other cases, artists are hired to stand in at very short notice, but visas, permissions and carnets prevent the agility that is needed to fulfil jobs with a lead in time sometimes measured in hours: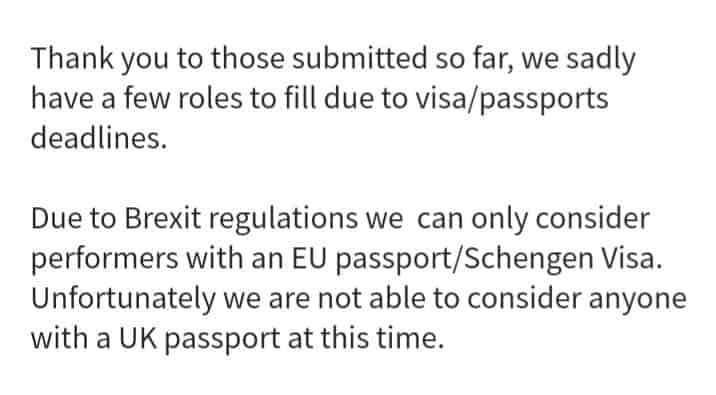 However, to every logistical problem there is a "solution" in a capitalist world.  There are signs of a relocation of equipment providers and hauliers into Europe so that bands would not need to take their instruments and equipment abroad.
Robert Hewitt of Stage Truck handles equipment for some of the world's most famous music acts.  He has just spent £4.5 million on a site in the Netherlands and other costs to offset the freedom of movement issue for acts wishing to tour Europe.  This impacts HM Treasury, as all the taxes associated with touring will go into the EU and not HMRC.  Additionally, he will have to use European drivers to drive the trucks unless his own drivers can get Irish citizenship at further cost.
For the average touring musician, this freedom of movement comes at a cost as they would be effectively hiring their equipment at each location.  The only freedoms musicians have under Brexit are the freedoms not to have to carry their instruments onto planes, trains and trucks and, of course, to become bankrupt in the pursuit of their chosen careers.  The music industry contributes some £5.8 billion towards the UK economy at present.  Much of this revenue looks set to be lost from Breadline Brexit Britain.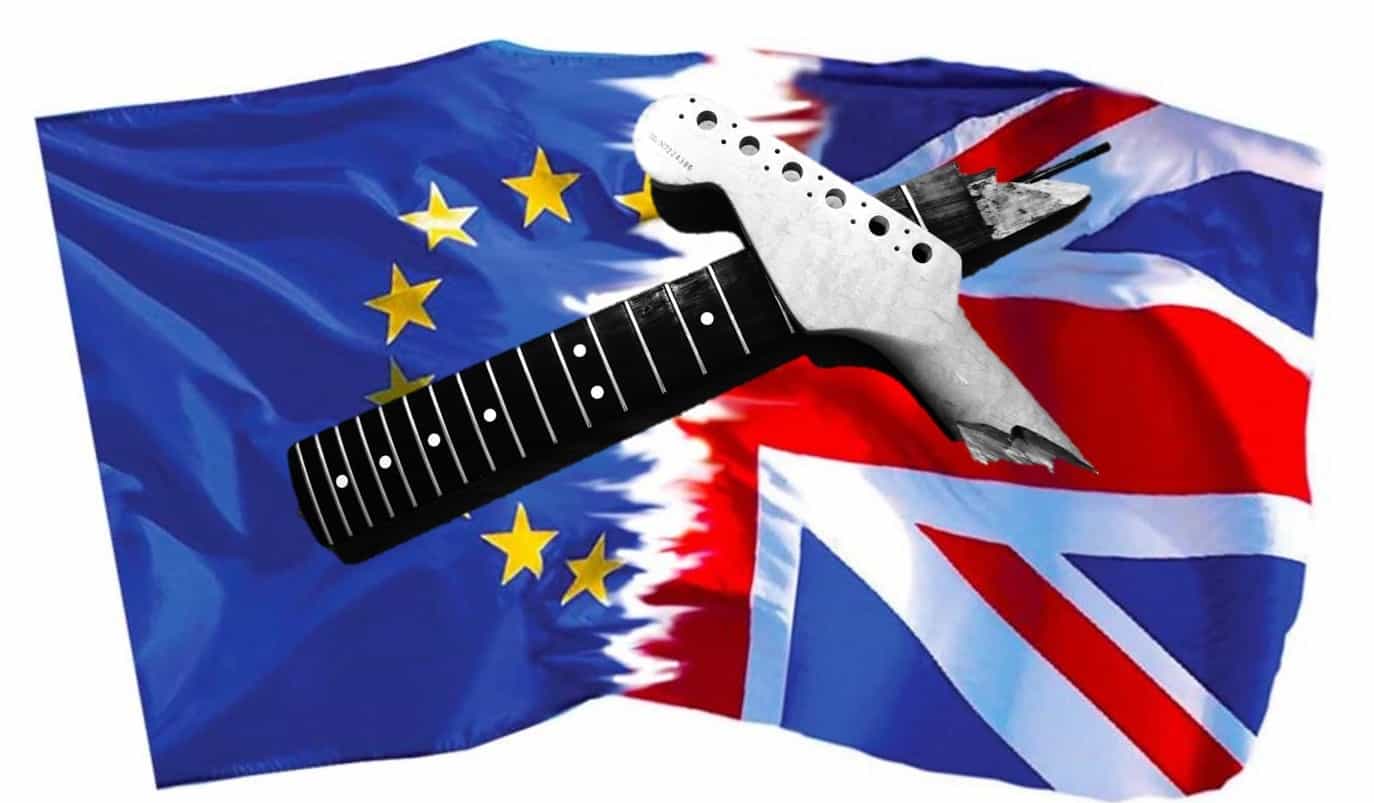 The EU offered a range of travel exemptions.  UK refused them based on faux sovereignty.  I'll just repeat that.
I guess that's why they call it the Brexit Blues
Elton John stands in stark contrast to Iron Maiden's Bruce Dickinson on Brexit.  Elton John points out that whilst he can afford to tour and absorb the additional costs and hassle from our decision to become a third country, this is not a choice available to the aspiring musician or ensemble.  In contrast, Bruce Dickinson focuses almost exclusively on what academics call parochial self-interest, by pointing out that he is unable to pursue his pet hobby of flying jets to Europe.  Even Dickinson was finally moved to anger when he called the government's approach "guff."  Elton John shows himself as an emotionally intelligent leader with a long-term focus on the needs of future generations of musicians, whilst a host of other artists from Dickenson to Daltrey, Morrissey and Ringo Starr stare myopically at more selfish ambitions, xenophobia and faux nostalgia about mega tours in the 1970s.  Mick Jagger saw a different reality in his metaphorical homage to Brexit "England Lost".
Flying the flag
The Conservative Minister Oliver Dowden suggested that artists should use their "star power" to influence the EU.
"Musicians don't need a visa to give performances.  If they get paid, they can stay for up to one month, and if they are only claiming expenses or prize money, they can stay for up to six months".
Dowden's suggestion has proved to be disingenuous at best. It is Governments that negotiate treaties.  They do not leave it to industry groups to do it for them.  So disgusted with this outbreak of nationalism, British Sea Power commented that they did not wish to be associated with isolationist, antagonistic nationalism:
"We have always been internationalist in our mindset, something made clear in songs like Waving Flags, an anthem to pan-European idealism".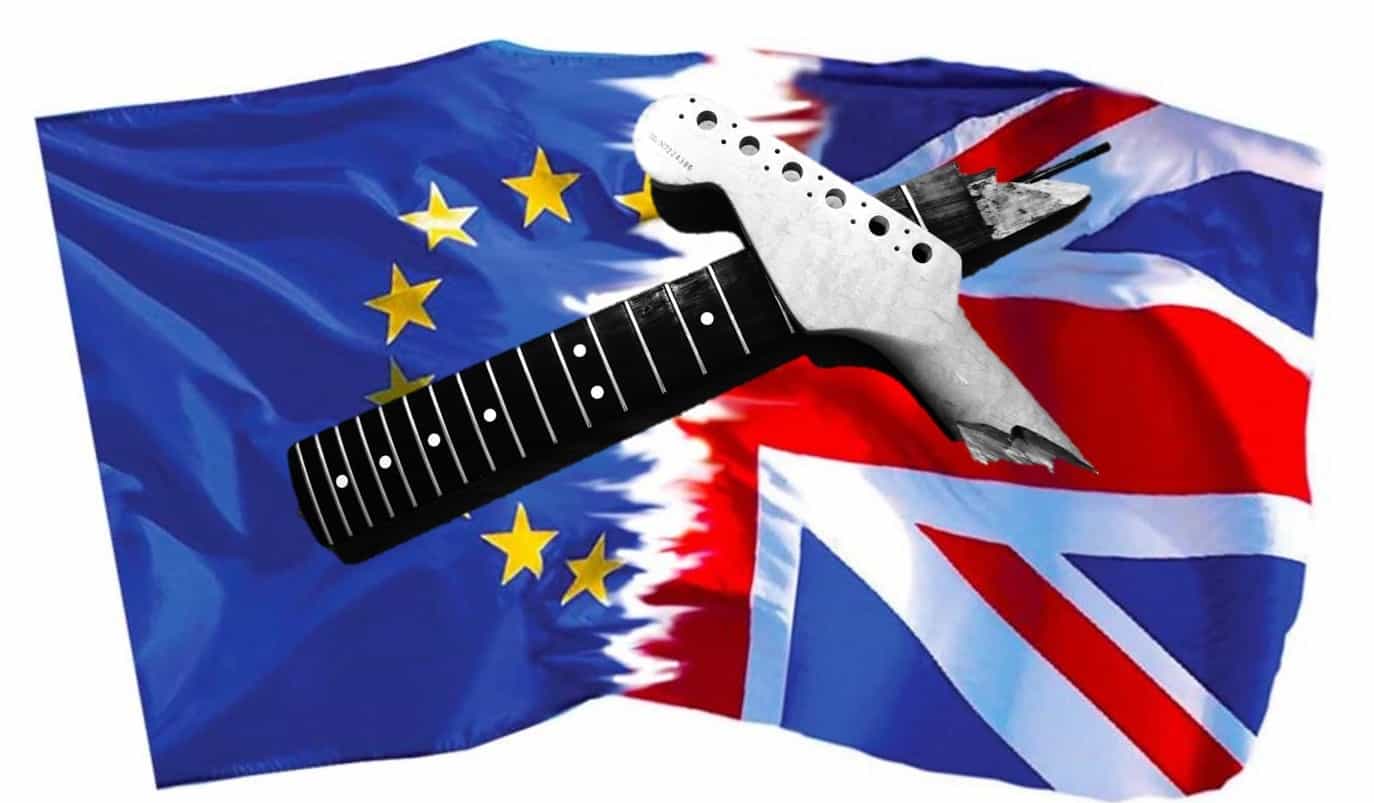 The EU offered a range of travel exemptions.  UK refused them based on faux sovereignty.  I'll just mention that again.
Licensed to thrill
It is currently unclear as to whether music licensing will remain the same, although, judging by the mess that Parliament has made of the pharmaceutical regulatory affairs, the settled status of EU Citizens in the UK and passporting arrangements in banking I have zero confidence that arrangements for musicians will go well.  This may result in difficulties in selling music to Europe.
In case you think the EU has interfered with our laws, you would be right. It was the EU that extended copyright law from 50 years to 70 years to protect artists, their music and their income.
The only way Brexit is not going to affect you is if you remain in your bedroom, practising and waiting for that day when The X-Factor recognises your talent. Never mind the X-Factor, the BreX-Factor will destroy lives and livelihoods of musicians.
The Bard of Barking, Mr Billy Bragg perfectly articulates the underlying feelings of being left behind and which informed the Brexit referendum.
I cheered when our side won the Cold War
Spread freedom and peace all around
Now there's folks speaking Russian in Tesco's
It's a shame the wall had to come down

I know some are fleeing from war zones
To keep their young children from harm
But my parents stayed put through the Blitz years
And me? I was sent to a farm
Taking back control
In the five years that have elapsed since our binary referendum on a complex subject it has become apparent that:
There remains no long-term plan for UK plc to benefit from Brexit economically, socially, environmentally, ethically and politically.  The problems facing musicians are one of a kind in terms of other sectors and industries.  As much as I'd like to solve the problems of Brexit for musicians, this is only a partial solution to the problems posed by Brexit to the UK.
In terms of timescales, Jacob Rees-Mogg's best estimate of 50 years "Net Present Value" for Brexit will see my son's friend's band into their seventies by the time they are likely to "break-even" from their losses.  They will be paying for Brexit for all their adult lives.
Musicians face increased costs, paperwork, hassle and losses in freedoms if they want to work in Europe.  In some cases, they will lose their livelihoods as a result.  Contrary to the assumptions of Leave voters, most of these losses were avoidable, as the European Union offered concessions to travelling artists.  These were rejected by our Government who are wholly responsible for this.
It is clear that we will eventually rejoin the EU.  Sadly, this will be after a great deal of damage has been done to lives and livelihoods.  It will require the removal of the Brexit culture carriers from the corridors of power as a pre-requisite for an approach to be made.  There are multiple scenarios for rejoining, some which rely on an incremental approach and others which may result from disruptive changes in society at large.  Much of this relies on musicians coming together with other sectors to say that "Enough is Enough".
Annex: Before and after Brexit.
Before Brexit
After Brexit
Freedom of movement in 27 countries.
Carnets needed.
Insurance needed.
Visas needed in some countries.
Equipment checks.  There could also be additional restrictions for filming and other elements.
Increased costs.
Ability to sell your products and merchandise freely.
Need to register all products for VAT and this puts a burden on their ability to sell merchandise at concerts and events.
Ability to organise tours quickly and easily.
Agents, specialist advisers and paperwork make it unprofitable to organise short tours and / or short notice trips.
For longer trips, the 90-day rule may make them possible.
Some music enterprises are starting to only allow people with EU passports and Schengen visas to apply for work.
Ability to perform using your own equipment.
We foresee a slow drift towards an industry springing up in Europe to provide equipment and trucking to work around restrictions inherent in Brexit.