by Jeremy Melvin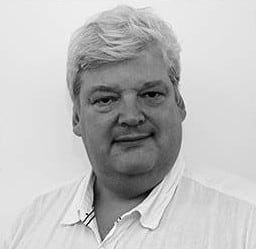 Jeremy Melvin is an architectural historian, a curator, a writer, a journalist, and a regular consultant on matters of architectural history, politics, and practice. He is a Visiting Professor at The Bartlett School of Architecture, UCL. He has held a number of key influential roles and has, since 2007, curated the World Architecture Festival. He is the author of six books on architecture, and numerous research papers and articles in leading professional journals, broadsheets, and magazines.
As London emerges into a world shaped by two large uncertainties, Brexit and the effects of Covid-19, especially how it has dealt with previous crises, may offer clues for future strategies. Covid and Brexit represent, to some extent at least, the two factors that have driven the evolution of London's built fabric and in particular the framework of legislation and custom that has shaped it, public health and economic management.
Underlying this is a dichotomy: on the one hand a reluctance to impose instrumental, top-down interventions on London's development, and on the other a political necessity to manage the economy. What unlocked the first was a series of public health crises in the 19th century which led to legislation with far-reaching effects for London's physical character and governance.
For reasons outlined below, relative success in managing public health contributed to a belief that other social issues such as the economy might also be manageable through spatial and physical planning. It is this belief that informs much of the planning legislation across the UK including London, though the strategies for mitigating Covid such as social distancing also have clear implications for the physical environment. So proposed changes to the planning system offer an opportunity to unite its two driving factors. Whether the opportunity will be or even can be taken (in light of the structure of London's governance) is an open question.
Top-down planning in London is a relatively new phenomenon, which reflects a cultural and political reluctance to impose solutions from above. New development was left largely to the interaction between common law (with its emphasis on property ownership rights) and laissez-faire capitalism. For much of London's history that worked relatively well. Its apogee came with the reconstruction and expansion following the Great Fire of 1666 and the development the Great Estates of Mayfair, Marylebone and Bloomsbury in the following century. Though in the fire's wake various Acts of Parliament came into force which affected the shape and materials of new buildings, what resulted largely followed the methods set out by the great 'projector' and early economic polemicist Nicholas Barbon (c1637-1698). Through this London acquired a pattern for expansion and a physical fabric that underlie its commercial success and physical growth. Though it directed wealth to a few ultra-rich families it retains certain advantages, especially where, as is the case with the biggest beneficiaries, the Grosvenor family, it involves reinvesting in the public realm on their landholdings.
But it was the city's rapid growth and the threats that posed to public health in the first half of the 19th century that ushered in significant governmental interventions to London's fabric. Recurring epidemics of diseases like cholera overwhelmed the ramshackle system of parish vestries which were the only institutions of local government outside the boundaries of the City Corporation (essentially the 'square mile').
The result was a stream of central government legislation. Examples include the 1839 Act which created seven major cemeteries, the 1855 Metropolis. Management Act which created the Metropolitan Board of Works (responsible for the Thames Embankment as a solution to the serious and health-threatening problem of sewage), the 1875 Noxious Trades Act which banished the most egregiously polluting industrial processes to the east of the River Lea, and legislation which paved the way for creating the London County Council – London's first elected city-wide authority – in 1889.
All were motivated by the desire to improve public health which, by 1889, included slum clearance and the creation of new, higher-standard homes, though the LCC was also charged with improving governance after corruption scandals rocked its predecessor, the Metropolitan Board of Works. This desire led to the Ministry of Health taking responsibility for whatever spatial planning system existed for more or less 100 years from the mid-19th century. By the 1930s, this situation was seen as unsatisfactory from two standpoints. One was challenges to economic policy posed by the Great Depression; the other was the emerging approach to city planning promulgated by the Congrès International d'Architecture Moderne (CIAM) and its English offshoot the MARS (Modern Architectural Research) Group.
Eventually that removed spatial planning from public health and made it a tool of economic management. This division neatly follows the dual challenge of addressing Covid and Brexit, one being at root about health and the other about economics. Arguably the prevailing system of governance embeds that split by siloing it into different ministries, thus hampering any serious attempt to address the two in association with each other. As Covid and responses to it have shown, the divide between health and economic concerns is artificial.
Both economic concerns and the new approach to planning in the 1930s had a strong influence on London's built fabric, the consequences of which persist, to some extent, to the present. Two Royal Commissions sat to tackle the economic problems (essentially how to match centres of population to those of employment): the Macmillan Commission (whose leading intellectual force was JM Keynes); and from 1937 the Barlow Commission. The latter, through its minority report (which unusually was preferred to that issued by the majority), resulted in the establishment in 1942 of a Ministry of Town & Country Planning. It took over control of spatial planning from the Ministry of Health, which would shortly in any case have its hands full with creating the NHS.
In 1947 the new ministry produced the Town & Country Planning Act which embedded the CIAM/MARS view of the city, and still forms the framework of national planning legislation. Its overriding goal was to create a base for managing the economy in a loosely Keynesian way. Such thinking had already been translated into a context for London's post-World War II development via the Greater London Plan of 1944, often known as the Abercrombie Plan after its principal author, Sir Patrick Abercrombie, successively professor of town planning at Liverpool University and University College London. It was he who penned the Barlow Commission's minority report; to work on his London plan he gathered together various young architects who had all drunk deeply from the CIAM/MARS well. It remains the most comprehensive surviving vision for the capital as a physical entity and its conclusions and assumptions still underlie much of London's planning.
Both Abercrombie's general principles and the split between health and economic management as the main goal of spatial planning survived various reforms in London's governance. They include the replacement of the LCC by the Greater London Council in 1965, expanding into a larger geographical area and created the 32 boroughs which, together with the City Corporation, remain the main agents of local government across London. It also persisted after the GLC was abolished in 1985 and subsequently the establishment of the position of an elected, London-wide mayor and the Greater London Authority in 2000.
Whether this has significantly improved London's governance is a moot point. It has certainly changed how it works, with the mayor and assembly taking responsibility for Transport for London and some planning powers (both to approve and to block), while other planning powers remain vested in the boroughs who also run education. Central government retains control of health as well as most forms of taxation, and ultimately planning.
This division of authority does not make preparations either for Covid or Brexit straightforward. Each separate function has its own particular needs, and these may vary from area to area. But within this overall maelstrom certain trends can be identified, with implications ranging from city-wide policies to small-scale local and one-off initiatives.
Transport is fundamental to London's future, with corollaries both for health and the economy. The long-delayed Crossrail route which runs east-west in each case beyond London's limits is due to open in 2021. It will slash journey times from certain poorly served communities such as Thamesmead to the centre as well as relieving heavily congested routes. Whether the Estuary Airport, a favourite of Boris Johnson while he was London mayor and which was included in Norman Foster's infrastructure plan for the UK, will make a comeback is yet to be seen. It was considered and would be very expensive, but compared to the eye-watering costs of dealing with Covid it may seem like small change.
But both the airport and Crossrail reflect what were perceived as London's priorities pre-Covid and pre-Brexit, essentially addressing existing transport needs and patterns. All of that may prove anachronistic. As Nick Tyler, a transport engineer who undertakes consultancy for TfL and is a professor at UCL says, it is more or less unthinkable that there will be a return to the pre-Covid levels of public transport usage, when 4.5 people were crammed into each square meter on tube trains. London buses can have 'shocking' levels of CO2 of 3,500 parts/million compared to general levels across the city of 440 ppm. Both present an enormous risk of infectious disease transmission, even when that is brought under control by vaccines. Many people, having spent months working effectively at home, may not wish to return to such travelling conditions.
Tyler proposes an ingenious strategy. TfL could provide small scale 'internet café' style workplaces, with desks rentable for short periods, in locations they already own around transport hubs. They would be geared towards people who might work primarily at home, but may want for relatively short and not necessarily regular periods to work externally but without significant travel. With more dispersed and multi directional travel patterns, it would also help to balance passenger volumes on services TfL has to run rather than being full in one direction and empty in the other.
Architect and office design expert Andrew Chadwick has researched how to square the circle of the right to work at home, which may be enshrined in law, with the enormous investment in city centre offices – with all the knock-on economic effects ranging from investment funds to small businesses dependent on office workers. Over several years he has devised the 'space time office', defined as 'the space you need for the time you need it'.  That may sound bland, but it inverts the conventions of office occupancy where users sign up to a lease which specifies a term of many years in return for a guaranteed rent, with no relationship to actual use across time.
Chadwick's key innovation is the 'square foot hour' as a unit of occupancy and charge, allowing individuals or companies to rent a limited amount of space for a short time, leaving, expanding or contracting according to need. The cost could vary between peak and non-peak times of the day. A commission to find a use for the mezzanine floor above the Grosvenor House Hotel's foyer unlocked the possibility. Needing to provide services 24/7, some of the basic operational costs were already met – allowing individuals using the facility to purchase services as they desire.
He is applying the principles for more conventional office-occupier clients such as the insurers Zurich. Their focus is to make the office so attractive as a place to spend time that people will willingly return – but only for work which cannot be done elsewhere. The savings on quantity of space might pay for significantly enhanced facilities, increasing the amenity available to workers, while also taking advantage of the office's main benefit – to allow quick and informal interaction which underpins innovation and problem-solving.
Such principles could be extended to ensure life and economic activity return to the city centre. Indeed, the space/time office concept expressly facilitates denser occupancy so, subject to security concerns, An extension of IT systems used to reserve space and facilities could also benefit local economies by advertising office workers of opportunities and allow them to make purchases or reservations.
Both Tyler's and Chadwick's work show how different elements of London's built fabric and its social and economic life could adapt both to Covid and the post Brexit world. In particular choice and flexibility of working arrangements will allow people to find and deliver new sources of income and workstreams.
Chadwick outlined his proposals in a contribution to the Virtual World Architecture Festival in early December 2020, for which the author of this paper is curator. Several other contributions to the same event addressed how buildings for other functions might change.
Architect Laurie Chetwood explored how retail might adapt in city centres where high streets have been under long-term pressure and competition from on-line retailing and out- and edge-of-town centres. Some of his thinking echoes both Tyler and Chadwick in advocating more diffuse and networked patterns of use both from suppliers and consumers.
His proposals are logical, relatively simple to deliver and have far-reaching effects. Reviving leisure and amenity uses such as health alongside retail will make high street activity more robust. This could be encouraged by fostering the sense of a club which people visit for a range of opportunities rather than specific reasons. Locating logistics, the key to the future of retail, in such places could also foster their revival and survival, if they develop ways of fostering forms of social use in addition to their primary purpose of storing and moving merchandise. Repurposing infrastructure such as car parks, could also help to create low-cost space suitable for social activities or to reduce the cost of traditional retail. So neither retail in general, nor London's hundreds of local high streets, are necessarily condemned to decline.
Design for healthcare, one of London's most important activities, also came under scrutiny. It has long had a determining effect on London's physical form from the middle ages onwards. Many of London's hospitals, such as St Bartholomew's and St Thomas's, have their origins in monastic foundations which were the only institutional providers of healthcare at the time. Many, as well as subsequent 'fever hospitals' were located for obvious reasons to follow what might now be termed 'social distancing'.
The question is whether traditional locations are the optimal ones for contemporary healthcare and whether, despite extensive recent redevelopment, for instance at UCH and St Mary's Paddington, their buildings are fit for purpose. Ralph Johnson and Jean Mah, respectively the head of design and principal in the healthcare division at the giant American architectural firm Perkins + Will, gave an insight into the future of healthcare design.
Buildings for healthcare bring together many different social groups and activities including pure scientific research, various levels and intensities of medical treatment, and often education. They also tend to have relationships with their immediate surroundings, as well as, sometimes serving people from far outside it. They are often very large and embedded in large campuses.
If they are to function effectively, they need to resolve all these factors in their design to make them both a part of their physical environment and the worldwide medical community. All this is in addition the need to incorporate the most sophisticated technology and be flexible to allow for quick response to emergencies such as epidemics, terrorist incidents or catastrophic accidents.
Perkins + Will have yet to deliver a major medical building in London, but Johnson and Mah gave a glimpse of what such a building might be like. Its public areas would operate without the need to touch any surface with plenty of space and as much natural light as possible. Community health could be provided in buildings similar to public institutions. Areas for medical treatment would be where technology and flexibility come together, while science and research would be combined in another family of spaces with characteristics such as good light, long sightlines and easy communication and movement.
Housing provision and design, too, is being driven by several unforeseen factors. Even the most sympathetic view would have to note that housing provision has not kept pace with demand over the last 25 years, as London's population has grown by about two million people. So prices are unaffordable.
Most new housing in that time has been in large apartment developments (itself a break with Barbon's formula of narrow terraced houses which survived in several forms for more than 300 years). The complicated and far-reaching fallout of the Grenfell Tower disaster and revelations at the subsequent ongoing public inquiry has called into question many of the construction techniques and materials used, especially in potentially flammable external cladding materials. This will almost certainly lead to new legislation, possibly to include financial measures to replace materials found to be a danger.
Far-sighted housing providers are also taking the effects of Covid into account. Many are trying to ensure that their homes offer workplaces either within individual units or with some form of shared office. This is unlikely to have an effect that will alter the urban fabric, but it does have implications for transport, local amenities and potentially how homes are financed.
So, especially given the impending revisions to the planning system, what might the future portend and what steps might this include to mitigate both Covid and Brexit?
The original proposals for a new London Plan have run into criticism from government which could put paid to it as the relevant minister has to sign it off. These focus on housing targets and a series of detailed, related policies. Simultaneously, two trends are undermining the influence of the boroughs: one is  the 'localism agenda' where communities can strongly influence planning decisions in their area; the other is that, anecdotally at least, boroughs have been depleted of experienced planning staff with the effect of delaying decisions.
So planning policy, which as we have seen has been a tool of both health and economic management, has reached something of an impasse.  The main recommendation is to unblock that.
This is not at all straightforward. As noted above, the division of responsibility for different functions makes 'joined up' policy formation difficult if not impossible. One approach would be to devolve responsibility for physical planning and health to the mayor and authority, stressing the linkage between them. But this would require devolving tax-raising powers too, and it is unclear whether the institutional architecture of the administration could cope with such a huge expansion of its responsibilities.
At present the mayor depends on two paradoxical strategies to generate revenue and to increase housing supply. The first is the congestion charge, which aims to reduce congestion and so undermines its purpose as a revenue stream. The other is to require as a condition of planning consent for almost all housing developments, that some of them be available on social tenures. Negotiations over this cause delays, and in effect either reduce supply or increase prices.
Another difficulty, at least from central government's point of view, is the enormous contribution of London to the national economy as well as providing healthcare and higher education well beyond its limits. It is hardly likely to retreat from controlling its capital.
That does not affect the urgency of reforming the income streams available to London's local government. Options include allowing boroughs or the authority to control business rates or allowing them to use the receipts from council house sales to provide new homes.
It may be possible for central government to set overall goals, while leaving local or city institutions to work out the tactics for delivering them according to the needs of their area. So the overriding challenge is to find some legislative or administrative means to combine the two historic drivers of planning policy, health and economic management, which (as history implies) have never been successfully combined before. Whether London's governmental and administrative structures, and the umbrella of central government above them, as well as the structure and capabilities of the relevant professions – medical and built environment – are adequate to this challenge is a pressing but, at this stage, unanswerable question.