By Roger Casale and Veronika Móra

Roger Casale is Secretary General and CEO of New Europeans.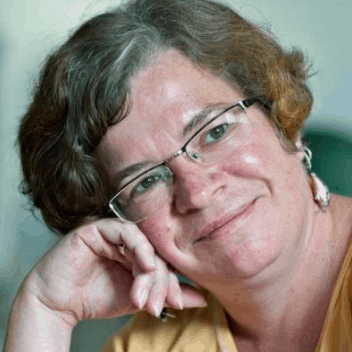 Veronika Móra is the Director of Ökotárs Hungarian Environmental Partnership Foundation and co-founder of the Civilizáció Coalition in Hungary.
This article was first published by VoxEurope.
On 7 February, Sviatlana Tsikhanouskaya and the democratic movement she leads from exile invited the international community to celebrate a Day of Solidarity with Belarus.
Just one month before, the world had witnessed an unhinged mob driving its way into the Capitol building in Washington to thwart the democratic will of the American people.
Democracy is fragile, not just in Eastern Europe. All over the world, we need to ask ourselves, how can we make our democracies more resilient?
One key way to achieve this is to build a strong and independent civil society. As Civilizáció ("Civilisation"), the Hungarian coalition of civil society organisations (CSOs) said in its founding statement: "CSOs do diverse and irreplaceable work for the public good and democracy… we stand up for ourselves and for one another."
But how do you build resilience when you live in a state like Belarus where democracy does not prevail, and the civic space does not exist at all?
Olga Kostukevich of New Europeans Minsk told us: "There are so many Belarusians here and abroad, who know how to build democratic society. But while the bandits are in power, there is no amount of expertise that can work well enough to get rid of the whole regime."
Threefold challenges
The challenges for the democratic movement in Belarus are threefold: to continue to build the momentum of the campaign, to keep the issue of Belarus high on the international agenda and to transform the protests into a political movement with the power to dislodge and replace Lukashenko.
To address all three of these challenges, Belarusians need outside help.
On the first issue, building campaign momentum, Belarusians can draw inspiration from the experience of Civilisation in Hungary and other such movement in East and Central Europe.
The Civilisation Coalition is not a formal entity. It is a loose alliance whose activities are run through working groups on many different issues. But in its public-facing work, the coalition agrees on one over-arching call to action and speaks with one united voice.
Building a decentralised network without a public figure head, without a public face, is a great way to build a resilient campaign in a hostile environment and very confusing for bully boys in black balaclavas.
Meanwhile, creating and defending a space in which wide-ranging campaigns could come together to build alliances around specific issues, empowered the coalition as a whole.
The founding declaration was signed by around 330 CSOs in Hungary. Their call for international solidarity was also joined by 500 organisations form across Europe.
Networks give visibility to campaigns, grow solidarity and help to build the civic space. In Belarus, they might even be able to create civic space where no such space exists at all.
There are signs that groups of activists working on a range of issues are starting to coalesce at local level and in a way that could lead to the launch of a movement such as Civilisation. That is a positive, but under-reported, development and everything needs to be done to encourage this trend.
Secondly, keeping the focus on the crimes of the Lukashenko regime requires networks to be mobilised outside Belarus that can press for action by the international community.
We have seen the Belarus democratic movement receive awards such as the Sakharov prize which brings the issue briefly into the spotlight. But all stories have a shelf life. There is a risk the Belarus issue will merge into background noise about democratic backsliding elsewhere.
Europeans are witnessing the erosion of civic space in a number of states but there is nothing that compares with the human rights violations, cancelling of democracy and regime brutality in Belarus.
Sanctions are not always as effective as we might wish them to be. Autocratic leaders prefer to stay in power with sanctions than face the prospect of losing power altogether. But he sanctions' debate keeps Belarus in the spotlight. That matters, because it energises the movement on the ground and helps build solidarity abroad.
The third challenge, building a political movement, will require both capacity building inside Belarus as well as help from outside.
What is already clear is that women are spearheading the movement for a democratic opening in Belarus. That is true at the international level, and it may also be the way the movement will unfold at the local and national level in Belarus itself.
Highly patriarchal
This development was not expected in Belarus which has traditionally been seen as a highly patriarchal society. Lukashenko is not just out of touch with his people, he is out of joint with the times. The changing role of women is a key indicator of that.
A  younger generation of Belarusians is also reshaping Belarus society. The new generation is better able to access international media through the internet, more aware of its rights,  more conscious of itself as a political actor and more determined to shape its own future.
Finally, the private sector, which employs over 44% of Belarusians, will play a role in when Belarus transitions to a democratic regime. How business leaders behave will have a critical impact in determining what happens next.
"If only there was a magic trick that could unite people for a national full-scale strike" commented Olga Kostukevich again from New Europeans Minsk.
Behind the mask of an authoritarian former Soviet republic, a modern nation state is waiting to emerge. Let us hope that when spring comes, and the snow thaws, the pathway to freedom and democracy will be clearer.
---
Call for an end to persecutions in Belarus and Crimea
On World NGO Day and the Day of Crimean Resistance to the Russian Occupation, several engaged Europeans call for solidarity with journalists and human rights campaigners in Belarus and Crimea who being persecuted by the Belarusian and Russian authorities.
We condemn the use of force and repression against those working in the media and civil society in Belarus and in particular, against the Belarusian Association of Journalists.
We express our support for Kateryna Andreeva and Daria Chultsova from BelsatTV, who have been given two year prison sentences, simply for carrying out their professional work as journalists.
We demand the immediate release from prison of all journalists and civil society activists in Belarus – they are being held illegally.
We call for solidarity with Crimean Tatar citizen journalists and activists of the Crimean Solidarity movement.
The criminal prosecution of independent journalists and activists by Russian security forces, the Russian authorities and courts, and the pro-Russian "administration" is a direct violation of freedom of speech, freedom of thought, and freedom of peaceful assembly.
We demand the immediate release of imprisoned Crimean Tatar civic journalists Server Mustafayev, Timur Ibragimov, Marlen Asanov, Seyran Saliyev, Remzi Bekirov, Ruslan Suleimanov, Osman Arifmemetov, Rustem Sheikhaliyev, and the release of Amet Suleimanov from house arrest.
We call on international institutions and human rights organisations to increase pressure on the authorities of Belarus and the Russian Federation to restore human rights in Belarus and the Crimea (Ukraine).
The first signatories:
OLGA KOSTUKEVIC, New Europeans Minsk
TETYANA PECHONCHYK, Head of the NGO Human Rights Centre Zmina
LINA KUSHCH, First Secretary, National Union of Journalists of Ukraine
OLIVIER VÉDRINE, New Europeans Kiev
ANNA ZAFESOVA, Deputy Head of Service, La Stampa
EKATERINA ZIUZIUK, Associazione Bielorussi in Italia Supolka
To sign the declaration click here.