The consequences of Brexit and Covid-19 will be felt throughout the country for many years to come. They will vary however in scope and intensity between the UK's regions. The Federal Trust has compiled a collection of essays focussing on the challenges now facing two specific regions of the country, London and the North East of England. Writers from both regions describe what they see as the problems and opportunities for London and the North East over the coming years. There is a striking agreement between contributors from both regions that local leaders and representatives need to be fully involved in charting the future economic and course as their regions emerge from the pandemic.
Download the free eBook as a PDF file here: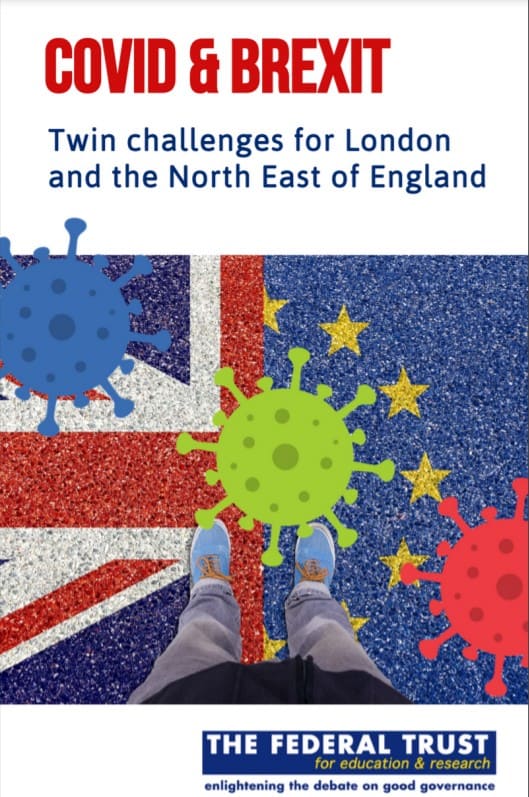 To obtain a Generic EPUB, Apple Books or Kindle version of the book, please get in touch via [email protected].