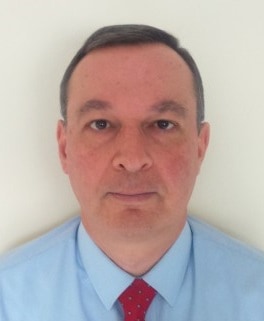 by Bob Savic
Senior Research Fellow at the Global Policy Institute; Visiting Professor at the Asia Research Institute, Nottingham University

7th May 2020
This article was first published by The Diplomat
For Eduardo Astrero, a small-hold farmer in the Philippines' lowlands province of Nueva Ecija, located north of Manila on the country's main island of Luzon, the rice growing season that begins in June every year is regarded with a certain degree of foreboding. Still, in late April each year, Eduardo's village and surrounding rural communities celebrate the Tanduyong Festival, marking the end of the hot sun-soaked dry season, lasting from start of January to the end of May.
The period is normally a Filipino farmer's paradise as the hot sun yields an abundant variety of cash crops like onions, pumpkins, watermelons, sunflower, corn, and various tropical fruits. By the end of the dry season, the rich agricultural produce has been harvested and transported to local government cooperatives, which in turn sell the produce to private buyers at the retail level.
"The Tanduyong Festival is both a happy and sad time for us," says Eduardo. "We enjoy celebrating in the dry season, even though it's very hot, because we can grow so many different crops with hopefully enough money to support us for the rice-growing wet season to come," he adds.
The wet season is much less predictable weather-wise, than the dry season, and rice is typically the only or main crop grown during that time. In fact, 80 percent of Philippines' farmlands are devoted mainly to rice, as well as corn and coconut, cultivation. "Rice farming is back-breaking work," laments Eduardo, who regularly plants rice seeds by hand in muddy, sometimes snake-infested paddy water.
His efforts are not made any easier given the wet season coincides with relentless arrivals of numerous typhoons. These tropical storms can blow away both the paddy water and underlying planted soils, leaving the rice cultivation ruined.
This year, though, Eduardo is a little more optimistic. "The government is issuing farmers across the nation with new more durable rice seeds and the prices we'll be getting at wholesale, by the end of this wet season, should be the best in many years," he claims.
Eduardo's optimism may indeed be well-placed. Rice has been the global commodity market's star performer this year with prices up by nearly 65 percent, year-on-year, at the end of April 2020. By stark contrast, following the onset of the worldwide coronavirus pandemic, global resources prices have generally collapsed with most commodities falling anywhere from 5 percent to 40 percent year-on-year, and in some cases even more.
Much of the reason for rice's stellar and almost unique performance in the commodities space is attributable to governments' coronavirus lockdown measures across Asia. This resulted in most of the world's largest rice net exporters, namely India, China, and Vietnam, as well as major up-and-coming net exporters like Cambodia and Myanmar, freezing their overseas shipments to ensure sufficient stocks of rice for domestic consumption. Thailand stands out as the one significant rice exporting country continuing to supply the region's heightened rice-consumption needs throughout the pandemic.
In the meantime, regional rice net importers including Indonesia, Malaysia, and the Philippines have been adding substantial resource capacity to their domestic rice production and supply.
About three-quarters of worldwide rice exports originate from Asia, with shipments valued around $16.4 billion last year.
Yet the recent threat of a U.S.-induced economic war with China has potentially left rice vulnerable to the same downward trajectory in prices suffered by the entire span of agricultural and industrial commodities.
China's surging demand for rice at the beginning of the year was arguably the principal driver in boosting global prices for the agricultural commodity. In the first quarter of 2020, according to China's Customs Statistics, the value of rice imports rose by 60.3 percent while the value of overall agricultural imports increased by 17.4 percent for the period.
China, which is both the world's largest producer and consumer of rice, became a net importer in 2011, progressing to become the world's biggest importer by 2012. It is second only to India in rice cultivation area, having paddy farmland of 30.35 million square hectares in contrast to India's 43.2 million hectares. However, China produces the largest amount of milled rice, at 148 million metric tonnes versus India's 116 million metric tonnes. Even so, India was by far the largest rice exporter in the world, in 2019, valued at $7.1 billion and accounting for 32.5 percent of world rice exports, while China only exported $1.1 billion or 4.8 percent of global exports despite being the world's fastest growing rice exporter since 2015.
By 2017, China was importing 4.03 million tonnes of rice, due mainly to its domestic crop prices exceeding those of imports, typically from Thailand and Vietnam, while being of a roughly similar quality.
China also lifted its purchase prices for imported rice in 2020, with plans to buy record levels from this year's global harvest in order to secure domestic supplies — in spite of not having to import or export a great deal relative to consumption – with a view to beefing up rice stocks in the wake of its coronavirus shutdowns.
Southeast Asia's Divergent Rice Policies
Vietnam, currently the world's fourth largest rice exporter, behind India, Thailand, and the United States, managed $1.4 billion in exports, last year, which accounted for roughly 5 percent of international rice exports. Even so, Vietnam restricted export volumes for April and May to ensure ample reserves for domestic use. For the sake of maintaining cooperative relations with neighboring countries and within the Association for Southeast Asian Nations (ASEAN) framework, Vietnam's government has been conducting bilateral negotiations with the region's net rice importers to secure special government-supply agreements.
According to Vietnam's deputy minister for agriculture and development, the Philippines, which imports 90 percent of its rice from the country, will be one of the first to be informed of the exception to this temporary restriction as Manila awaits delivery of about 1.2 million metric tonnes of rice. Other regional net exporters that have imposed such export restrictions, including Myanmar and Cambodia as top-ten global rice exporters, are similarly negotiating such agreements with the region's net importers.
Thailand, the world's second largest rice exporter, on the other hand, remains open for new business as its regional competitors close down international rice sales. The Thai government announced that sufficient rice was cultivated to meet its annual export target, normally around 10 million tonnes yearly, on top of its domestic consumption of a similar quantity, even in the face of a debilitating drought that's lasted since November last year. The price of Thai white rice 5 percent broken, which is an Asian export benchmark, has risen over 25 percent this year, even reaching a seven-year high, as India and other exporters imposed export controls. At the beginning of the year, Thailand's rice export prospects were relatively gloomy, but a complete about-turn materialized when the coronavirus outbreak arose.
In Hong Kong, which typically imports the bulk of its rice from Thailand, widespread hoarding led to the price of Thai rice rising by 30.3 percent from January to March. Over January to February alone, the special administrative region of China imported about 58,000 tonnes of rice worth $58 million as consumption expanded by nearly 17 percent in annual terms. Of the total imported, Thai white rice amounted to $37 million in value, followed by lower valued purchases from Vietnam, Cambodia, Japan, and China. Even so, those supplies were not sufficient to satisfy demand, resulting in the Hong Kong government having to intervene and limit purchases to one bag of rice per customer.
For larger regional net importers, such as Indonesia, Southeast Asia's largest economy and population of 273 million, governments have set about ensuring that current rice stocks exceed estimated consumption for the year. Indonesia's State Logistics Agency, known locally as "Bulog," has been faced with concerns over mounting rice import shortfalls. As a remedy, Bulog plans to acquire an additional 950,000 metric tonnes of rice from local farmers to enhance this year's stock. The agency had earlier anticipated reducing its domestic rice stocks of 2.25 million tonnes, held at the end of 2019, down to 1.3 million tonnes throughout 2020, with the goal of exporting up to a half million tonnes of premium rice for the current year. This ambition appears highly unlikely to be achievable this year.
The Philippines, also a net rice importer, has the second highest population in Southeast Asia (109 million people) alongside the highest regional population growth rate. Its government has been urgently allocating funds of over $600 million for food sufficiency programs. The Rice Competitiveness Enhancement Fund (RCEF) Seed Program, now in its second year of distribution operations, has been issuing free certified inbred rice seeds to the country's rice farmers, in an effort to help raise productivity and competitiveness as well as continuity of rice production. For the coming wet season, it is targeting issuance of about 2.5 million bags of seeds, at 20 kg per bag, to over 1.2 million of the country's farmers. In return for the provision, farmers are required to use hand sanitizers, wear face masks, monitor body temperature, and practice physical distancing when engaged in the business of farming the seeds.
For Eduardo, the RCEF program may not exactly be manna from heaven, but it is welcome support for himself and small-hold farmers who have struggled their entire lives to turn rice into enough cash to feed their families. "The government is beginning to recognize the importance of small-scale farming to our country and these support programs will help us grow more rice to feed the people and keep us on the land," stated Eduardo with a broad smile, as he tried to strap on a face mask for the first time in his farming life.
More likely the international price of rice will make the difference to rice farmers such as Eduardo, at least for this year. The problem is that international commodity prices have been notoriously fickle. For micro enterprises such as those in rice farming, the longer term intervention of the state will be key to their viability. The economic and health devastation arising from the coronavirus pandemic should ensure that state support for rice growers will remain an essential and increasing feature of global and national food security for decades to come.