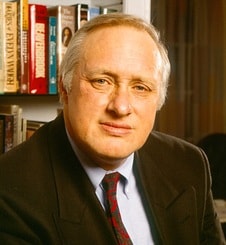 STEPHEN HASELER MEMORIAL LECTURE:
Will Brexit destroy the United Kingdom?
4th October 2018
Joint event by the Federal Trust and Global Policy Institute
The lecture was delivered by Brendan Donnelly, Director, The Federal Trust
CLICK HERE TO READ THE STEPHEN HASELER MEMORIAL LECTURE 2018
DOWNLOAD THE LECTURE (pdf file)
In this lecture our Director Brendan Donnelly takes stock of the Brexit negotiations. He argues that the painful progress of these negotiations is largely due to the fundamental weaknesses of the current British state about which Stephen Haseler wrote so eloquently. Prominent among these weaknesses are national exceptionalism, constitutional immobility and over-centralisation. Brexit is submitting the U.K.'s institutions to an existential test which they have no guarantee of surviving intact.
Professor Stephen Haseler (9 January 1942 – 20 July 2017) was the founding director of the Global Policy Institute and a Council Member of the Federal Trust until his death in 2017. In honour of his memory, the Federal Trust and the Global Policy Institute will host an annual Stephen Haseler Memorial Lecture. These annual lectures will focus on themes and issues that were close to Stephen's heart.