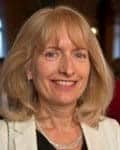 This comment was first published by Scottish Centre on European Relations
Covid-19 has put much of the debate, and the talks, on the future UK-EU relationship on pause. But the political debate will return – not least with the question of whether the UK government will ask to extend transition by the end of June, and too with the resumption of intensive negotiations, whenever the development of the corona crisis allows.
There is much speculation and argument already about the impact of the crisis on UK, European and wider politics. Whether that new context would allow for a 'softer' Brexit rather than the hard, basic free trade deal that Boris Johnson has aspired to until now is perhaps an open question. But it is probably not seen as an open one right now by a UK government still tied to its pre-crisis mantra of freedom from EU regulations and its myth of a renewed global Britain.
Renewed Debate on the UK-EU Relationship?
If, though, there is a longer transition with the UK still in the EU's single market and customs union until the end of 2021 or even 2022 then this debate would surely recur. And, if so, it will recur in a changed and changing politics both in the UK and in the European Union. In the EU, debate is intensifying, and divisions are deep, over the nature of support for the inevitable and crucial sharp increase in debt needed to recover from the crisis. How the EU resolves that question is fundamental for its future politics and solidarity – or lack thereof.
In the UK, there is much debate to come over how the crisis has, and will have, been handled: how to fund the NHS after a decade of damaging austerity, how to tackle inequality and low pay. The Conservative government may have a majority of 80 but that will not mean it can simply stay on track with its pre-crisis policies of a hard, gung-ho Brexit plus a bit of infrastructure spending for the north of England. The scale of the health and economic challenges and policy responses will ensure that.
New Labour leader, Keir Starmer, faces big challenges and, too, opportunities in this time of crisis and flux. The language of national unity he is choosing to employ may seem statesmanlike to some but is unlikely to cut it for long if these political opportunities are to be grasped. And the EU and Brexit questions are not going to disappear nor be any easier, quite likely, than they have been for Labour in the last four years. And the political and constitutional challenge of Labour's weak support in Scotland, and the independence debate post-Brexit, will not disappear off the agenda either.
Extending Brexit Transition
The SNP's Westminster leader, Ian Blackford, has called on Labour to join the SNP in demanding an extension to transition. It would surely be hard for Labour not to do this – imposing a second major shock on the existing and developing one from the corona crisis is something that needs to be left as the choice of the Tory government alone, if that is their choice.
But Keir Starmer might be forgiven for not entirely welcoming the prospect of an extended transition. It would be easier, in many ways, to critique and oppose a basic and damaging UK-EU free trade deal or even, as is still possible, a no deal Brexit, than it will be to develop strategic new policies on managing Brexit. As Brexit shadow, Starmer presided over a policy that argued the UK should stay in the EU's customs union and close to, but not in, its single market (with more fudge over whether and when to back a second referendum). The relationship to the single market was never clearly explained – all part of the tortuous Labour Brexit fudge.
If the Brexit transition is extended into 2021, then Labour will not be able to avoid the question of what its Brexit policy now is: does it still want to be in the customs union but not in the single market (a policy that was always remarkably close to Theresa May's deal)? Or does it have a new Brexit vision? This would be easier to avoid as a question, fudge some more even, if Johnson was tying up a basic, bad deal by October this year.
Scotland, Brexit Transition and the 2021 Elections
And in Scotland, while the focus for now is on managing the corona crisis – and with the fall-out from the Salmond trial only just beginning – the question of the UK and Scotland's future relationship with the EU will not go away. The SNP back an extension of transition. Their policy of a 'soft' Brexit as a compromise – staying in the EU's single market and customs union – is straightforward (despite the democratic deficit it entails). And UK business – in the face of a transition extension and a deep recession – may well make more noise about that option too.
But an extension of transition potentially opens up a bigger prize for the SNP: of having a second independence referendum before the end of transition. This assumes the May 2021 Holyrood elections are held on time and that there is an SNP majority. And it leaves open the crucial process question of London-Edinburgh agreement on holding another vote. But the corona crisis and a potential extension of transition nonetheless would change the debate around an independent Scotland in the EU.
Pre-corona, it looked clear that Scotland, having left the EU with the rest of the UK, would diverge to some extent from the EU and face an accession process that could be fairly quick but certainly not seamless. But a possible 'yes' vote before the UK had left the EU's single market and customs union, could bring back discussion of a possible 'holding pen' for Scotland.
Certainly, the extension of transition would not be long enough for there to be an independence referendum and a negotiated split from the UK. But if Scotland voted 'yes' before the end of an extended transition – perhaps even before the end of UK-EU talks – then how Scotland's transition to the EU should be handled would look rather different and potentially smoother.
Of course, the UK government will be well aware of this. And Johnson may not give up on his rapid and basic Brexit deal mantra yet. But this question will go up the political agenda in the coming weeks.
Meanwhile, Keir Starmer has already said that in opposition he wants to hold a constitutional convention that will apply a "principle of federalism and a new settlement for the UK." But how fast will this convention happen and would the outcome simply be offered as part of Labour's manifesto at the next election? There would be a strong argument for any new settlement to be tested in a referendum – and certainly in Scotland for there to be a choice between that new settlement and independence. Starmer may hope to kick all these questions down the road a year or two (or more). But in the face of the corona crisis, Brexit, and Scotland's upcoming elections, these questions will surely be asked and need answering much more swiftly than that.
Where Will the Crisis Go Next?
The corona crisis is likely to turn UK and EU politics upside down much more than it has so far. The core questions and debates may change deeply – for better and for worse. But what sort of UK, Scotland, and EU, socially, democratically and economically, we are likely to see and want to see will surely be amongst the questions being asked.
How well or badly the EU comes through the crisis is a crucial question. A fragmented and divided EU will not be set fair to lead the European recovery that will be needed, let alone ensure it is a green one designed to tackle climate change (and show international leadership) while underpinning economic recovery. But an EU that manages to find its solidarity and step up to the crisis will be in a much stronger position – at home and globally. Either way, though in different circumstances, there is likely to be increased debate about what the future EU should do, how it should develop, what its role at home and internationally needs to be.
A UK not set on a hard Brexit might want to be part of that European debate. Thinking anew about how the UK fits in a reviving or restructuring European scene could, perhaps, be constructive, strategic even. This is a challenge for political parties across the UK. Alternatively, a UK continuing down a hard Brexit route might look like a more familiar sight – but in the face of a deep recession or deeper depression, that would not be politics as usual either. In a different political and economic landscape, the UK will still not be able to avoid questions of its relationship to the rest of Europe.
How the Scottish independence debate will change, including its relationship to the EU, and to the rest of the UK, is also an open question. It is not about to go away as an issue. But the context of the debate looks set to change as Scotland, the UK, the EU and the rest of the world navigate their way through this extraordinary crisis. Where the future UK-EU relationship goes, and where UK politics and economics goes in the next few years will be key questions here.
And one fact will remain for now – the UK has already left the European Union. So however much politics changes in the coming months and years, the UK and Scotland will have to navigate their future relationship with the EU. The question of an extension of the Brexit transition may look like a pre-corona crisis question. But in fact its a question emerging from the crisis. And how this next Brexit question is answered will be one important part of how UK and Scottish politics unfolds through this crisis.