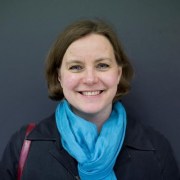 by Else Kvist
At 11pm GMT – midnight, Central European Time – on 31 January 2020 the UK left the EU, "not with a bang but with a whimper", to quote the poet T.S. Eliot.
It was a cold windswept night as a rather half-hearted and surprisingly threadbare crowd gathered on Parliament Square in London to celebrate at Nigel Farage's Brexit bash!
A stone's throw away, on Smith Square, a group of campaigners, protected by a police cordon, stood outside Europe House with candles and signs spelling out the words "Don't Make Citizens Pay Price of Brexit." The group, organised by civil rights movement New Europeans had also held a vigil that morning outside the House of Commons and in front of the European Parliament building in Brussels.
One year on, what has become of the UK government's promise that it would not make citizens pay the price of Brexit?
At one level, EU citizens have secured the right to long-term residence in the UK long-term through the EU settled status scheme. This was introduced by Theresa May's government outside the scope of negotiations of the Withdrawal Agreement following a two year campaign by New Europeans for unilateral guarantees.
Take up of EU Settled Status has been strong and the government has also worked closely with civil society groups in implementing the scheme. But 40% of applicants have only secured so-called pre-settled status which means they will have to apply again once they have been in the UK for 5 years to upgrade their right to stay in Britain.
More worrying still are the numbers of EU citizens who have not applied at all. In percent terms the number is small, but in absolute terms this translates into tens of thousands of EU citizens who are now at risk of missing the 30 June 2021 deadline, and therefore finding themselves outside the law, and unable to access healthcare or welfare in the UK.
Many of these individuals are in the most vulnerable groups. Research by New Europeans into the new digital status found for example that elderly Italians who have been in the UK for 40 or 50 years in some cases but do not have a mobile phone or access to a computer ('Digital Status: Handle with Care', New Europeans UK, 2020). This poses challenges because the Home Office is insisting that the new status be a digital one, refusing even to issue a physical proof of status on completion of a successful application.
A recent report by the Joint Council for the Welfare of Immigrants has pointed to the fact that many EU citizens working in care homes have not yet applied. The UK care home sector is heavily reliant on EU citizens but the workforce is poorly informed about the steps they need to take to secure their right to live and work in the UK post Brexit.
The countless problems that will arise and that were not foreseen at the time of the Brexit referendum are almost as many as there are individual lives and stories to tell, in a complex and changing world in which migration is not only a fact of life, but an economic necessity.
The NHS is equally dependent on EU citizens to fill vacancies, not to mention the private sector, from demand for highly qualified engineers to seasonal workers in agriculture.
Not only have the rules changed, it has become much harder to understand how they translate into the everyday situations faced by citizens going about their daily lives.
A young Greek citizen, Sotirios Kostantakos fell foul of the new system when he tried to visit his girlfriend in London in January. He may not be the first EU citizen to be denied entry to the UK following the end of the Brexit transition period. However, he is almost certainly the first EU citizen to be held in an unheated detention centre for a week before being deported, simply for misunderstanding the new rules (he had mistakenly told the Border Force police on arrival at Heathrow that he was going to try and find work).
Misperceptions and misunderstandings are not just the preserve of EU citizens seeking to enter the UK. There have been many reports of border officials, airline staff, employers and even landlords, refusing entry, denying boarding, turning down job or housing applications all in the erroneous believe that an EU citizen in the UK did not have certain rights.
British citizens returning to Spain have also faced disruption caused by such failures and misperceptions at the border, in most cases, even before they leave the UK.
Then there are the countless cases where life has become more complicated, in some cases impossibly so, for Britons who, for example, have the right to continue to reside in a particular member state of the EU post-Brexit but no longer have the right to free movement, so do not have the right to work any longer in another EU member state.
Specific rule changes, not touched by the Withdrawal Agreement, mean that all kinds of other practical difficulties remain for citizens post-Brexit on both sides of the channel, many of which were not foreseen at the time Britain left but which are coming out now.
One example is the criteria for applying for UK citizenship which have become much more onerous for UK resident EU citizens, even though they were told nothing would change.
The UK government's decision to withdraw from Erasmus will deny opportunities to generations of Europeans to study in the UK and to British students to do so elsewhere in Europe.
For the 5 million EU citizens in the UK and Britons in Europe whose lives are directly impacted by Brexit, as well as for anyone who spends part of their life in the UK and part in the EU or may wish to do in the future, life has become more challenging, more costly, more chaotic and more constrained.
From the extra charges on many items imported from Europe, to the headache of customs forms, the return of mobile phone roaming charges to the requirement of putting pets into quarantine on arrival in the UK, British citizens will soon be able to itemise the cost of the "oven-ready Brexit deal" as if it were a restaurant bill.
One year on and it is clear that there is still much work to be done to mitigate the impact of the UK's decision to leave the EU and make sure citizens do not pay the price of Brexit. That's not so much a warning about "project fear" as a welcome to "planet reality".
One Year and One Day On – Paying the Price and Counting the Cost of Brexit
At a special meeting convened by New Europeans on 1 February, EU citizens in the UK and Britons abroad were invited to tell their personal stories to explain how they are paying the price of Brexit. The meeting can be watched on the New Europeans TV YouTube channel. Speakers included Elena Remigi, Author of In Limbo; Tony Simpson, Organiser of the Permanent EU Citizenship ECI, Caitlin Boswell; Joint Council for the Welfare of Immigrants; Professor Paul Weller, as well as Michael Arapis, Ekaterina Dimitrova, and Richard Appleyard from New Europeans.​