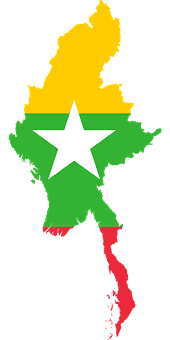 March 2016 saw Myanmar's first democratically elected government to take office since 1962, though under a constitution that gives veto powers to non-elected representatives. Before it took office the National League for Democracy (NLD) set out a new direction for the country, stating that it would 'strive for the establishment of a genuine federal democratic union base on the principles of freedom, equality and self-determination'. However, the challenge is not only to move from a military dictatorship to a federal democracy, but also to move from an isolated war economy to a market economy with significant international linkages.
Professor Stefan Collignon discussed these twin challenges, and the important role of public finances in them, at our event.
About Stefan Collignon:
He is Professor of Political Economy at Sant'Anna School of Advanced Studies, Pisa, and International Chief Economist of the Centro Europa Ricerche (CER), Roma. He is currently a Visiting Professor at the University of Harvard.
His personal website is http://www.stefancollignon.de/