Consequences of a hard Brexit

Joint event with Industry Forum
Monday, 5th June 2017
LAUNCH OF A NEW STUDY:
"Hard Brexit", International Trade and the WTO Scenario
by Dr Andrew Black
Speakers:

Dr Andrew Black, Digit Ltd, Senior Research Fellow, Global Policy Institute; Visiting Senior Research Fellow at the Institute of Advanced Studies, Köszeg, Hungary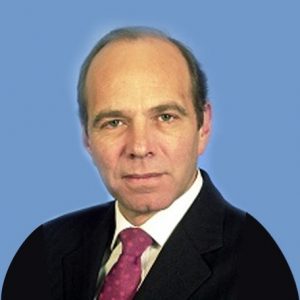 Dr Andrew Smith, Chief Economic Adviser, Industry Forum
                                            Tony Simpson, Editor, The Spokesman
This event marked the launch of a new report by Dr. Andrew Black of the Global Policy Institute looking at the possible consequences of a hard Brexit, following the unsuccessful conclusion of Article 50 negotiations between Great Britain and the European Union. If no agreement is achieved between the parties, then on its departure from the EU, the UK will adopt the EU's current "Schedule of Concessions" agreed at the World Trade Organization. This will mean that tariffs will be imposed by the EU on UK exports, and the UK will in turn impose tariffs on imports from the EU. The report provides estimates of what these "tariff" costs are likely to be. Using Input-Output analysis the direct and indirect effects of such demand reductions are then estimated. It finds that the effects of these demand reductions are likely to be much more severe than is generally realized. A number of sectors of the economy, such as cars, agriculture, and financial services are likely to be particularly hard hit.
Dr. Black's economic modeling is an attempt to fill the gap in economic forecasting which Brexit Secretary David Davis has admitted exists within his ministry. The findings of Dr. Black's report cast particular doubt upon the view expressed by governmental representatives during the current election campaign that "no deal" with the European Union is better than a "bad deal."