Citizenship and Free Movement in a Changing EU: Navigating an Archipelago of Contradictions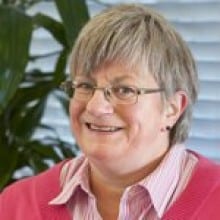 by Professor Jo Shaw,
Salvesen Chair of European Institutions, University of Edinburgh
13th October 2017
Abstract
This paper considers the implications – in relation to legal status of EU citizens and their families (and UK citizens resident in other Member States) – of the UK's referendum of 23 June 2016, which resulted in a vote to leave the EU. The focus is on the types of solutions that are being explored by the UK and EU in the context of the withdrawal negotiations under Article 50 TEU to deal with the acquired rights of individuals and families. It also touches upon the consequences in terms of national citizenship, as well as EU free movement law, that may arise if the Member States explore creative solutions to an unprecedented situation.
Click here to download the full article:
https://ssrn.com/abstract=3052261
Edinburgh School of Law Research Paper No. 2017/18.
A shorter version of this paper will appear in Martill, B. and Staiger, U. (eds.) Brexit and Beyond: Rethinking the Future(s) of Europe, London: UCL Press, 2018, Forthcoming.