Economic Prospects for the UK and the EU

Joint lunchtime seminar with Industry Forum
28th January 2016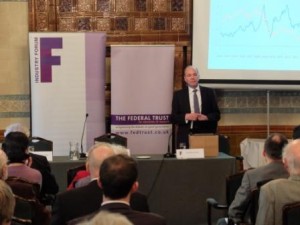 In 2016, the UK economy faces multiple uncertainties.  The largest of these is our future relationship with the EU that will be determined by referendum.  Other major external factors include the slowing Chinese economy, the doubts about the strength of the US economy, developments in the Eurozone, and the associated macroeconomic policies of the main players.
Andrew Smith analyses the overall economic landscape and the prospects for the UK and the rest of the EU. Andrew has long experience of briefing senior executives on complex economic matters and has a great ability to interpret what has happened, and outline what could happen, with precision and accessibility.
Video commentary: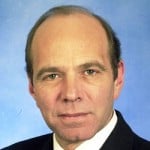 Andrew Smith – Chief Economic Adviser to the Industry Forum
Andrew Smith is an independent economist and commentator. Formerly Chief Economist at KPMG, and before that Chief Economist and Investment Strategist at Credit Lyonnais Laing he is a member of the UK Government Secretary of State's Panel on the Economy at BIS and a Board Member of the Centre for International Business and Management at the University of Bath. Andrew has an MA in Philosophy, Politics and Economics and an M Phil in Economics from Oxford University.