Devolution in England: A New Approach

A joint event with Unlock Democracy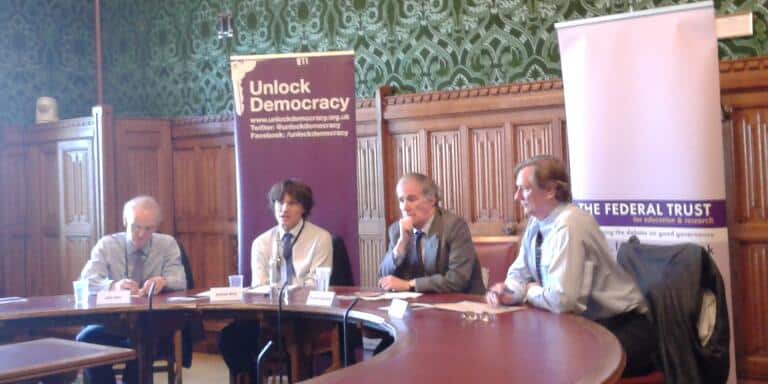 10th June 2014
Speakers:
Dr Andrew Blick – Lecturer in Politics and Contemporary History, King's College London
Graham Allen MP
Lord Tyler
Variety has always been a feature of the United Kingdom constitution. This variety has allowed Northern Ireland, Scotland and Wales to develop along their own paths towards decentralised self-government. However, England, the largest nation within the UK, has been left behind. Signs exist that English opinion is now turning against existing arrangements and the discrepancies involved.
Dr Andrew Blick presented his new pamphlet outlining a new approach how devolution could be applied to England. He makes the case for an English Devolution Enabling Act, proposing a way forward that would allow localities and regions within England to take on powers previously exercised by central government, so helping to close the democratic gap that has opened up with the remainder of the UK.
DOWNLOAD "DEVOLUTION IN ENGLAND: A NEW APPROACH"
Find live tweets from this event on http://twitter.com/live_UD